CASA FERREL - LAGOS - 25th OF JUNE 2018
Hen Party
Fantastic service from both, highly recommend. We had the Bbq menu for 9, the food was unreal, lovely to have everything washed & cleared away, a perfect night in our villa as part of a hen do. Thanks again for making so special.
VILLA ROMA – QUINTA DO LAGO - 6th OF JUNE 2018
Private dinner party
Hi Roberto,
Just wanted to say thank you so much for a fantastic meal last night. You were brilliant, especially with the bbq situation! Thank your assistant too for being so fabulous.
The food and service was absolutely wonderful and we will be recommending you to other holidaymakers at the villa.
Rebecca
SAO NEMESIO - ALBUFEIRA - 14th OF SEPTEMBER 2018
Private dinner party
Roberto and Arianna, thank you for two outstanding dinners. Our group of 13 loved the food and appreciated your hospitality

Chris
CASA DA MONTANHA– MALHAO– 8th OF AUGUST 2018
50th Birthday party
Hi Roberto and Ariana,
we are back home now in England, and I just wanted to say thank you for such a fantastic meal on my birthday.
The food was exquisite, and to have the table prepared, seamless service and clearing up after was fantastic too. None of us had to lift a finger!
Each course served from the " taste of Portugal" menu was so tasty.
Thank you both for making my birthday extra special.
Anna
Casa Barnace, Praia da Luz, 28-09-2017
Birthday party
Roberto and Arianna, can a say just a big thank you for the fantastic Birthday meal on Thuesday, You both worked incredibly hard and the food was amazing. My friends were all raving about the Chateaubriand and the strawberry cheesecake….delicious!! We all had a great night!!!
Suzy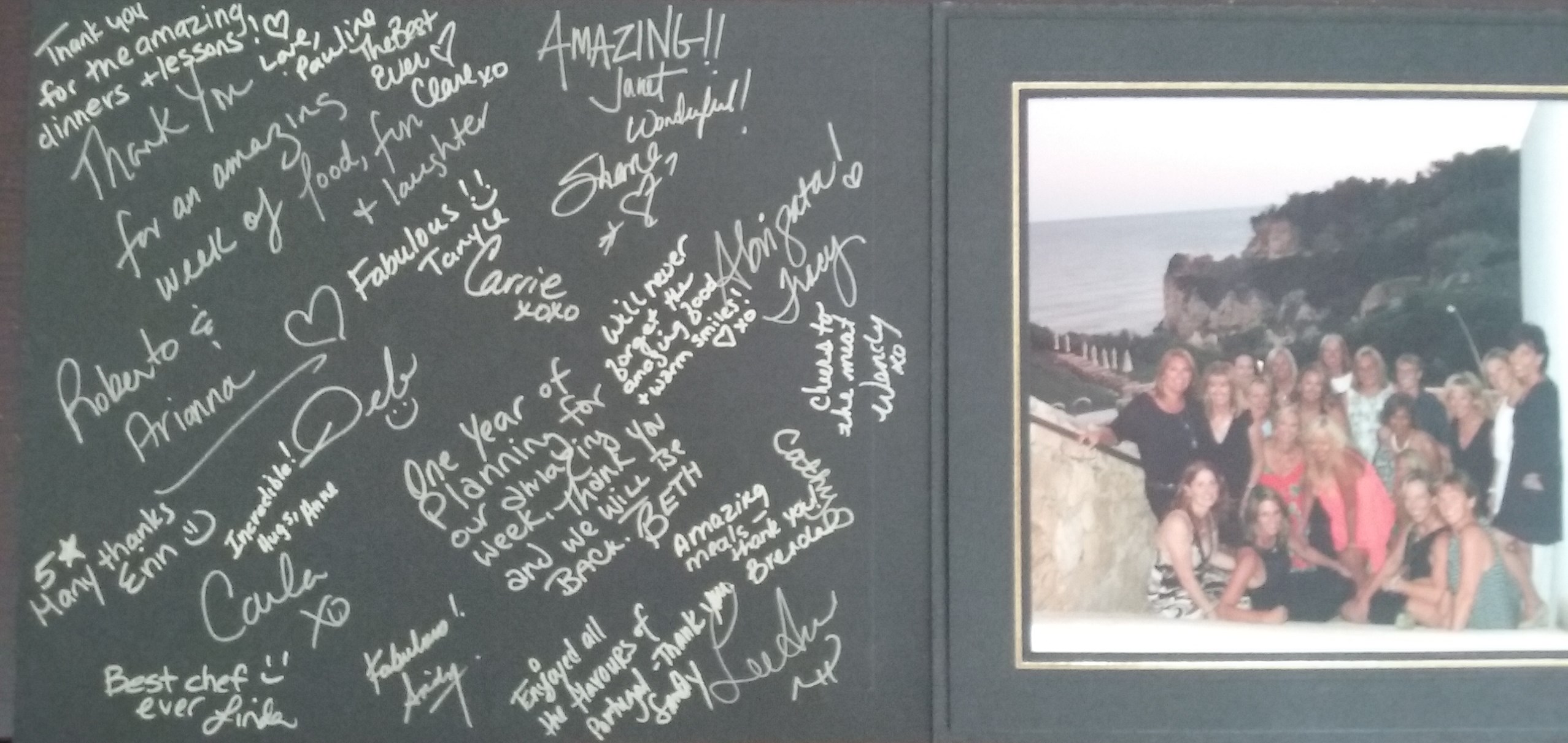 Villa Monte d'Oiro, Lagos, September 2017
5 dinner services
Travelled to Portugal with 20 Canadian women this Sept (2017) with hopes to be wined and dined with local fare. Roberto & Arianna did not disappoint and raised the bar above our expectations. We were welcomed warmly to every meal by our hosts personally and by their beautifully set tables and aromas to die for. Chef Roberto was able to capture the many tastes of the the Mediterranean and provided plenty of variety over our 7 day stay. Arianna served us graciously and my wine glass was seldom empty. From beginning to end each meal was well thought out, executed perfectly, and tasted amazing!
Roberto humoured us in answering all our culinary questions, taught us plenty and showed great passion for what he does so well.
Our group was unanimous in saying that the food and service were world class and we will be raving about the flavours of Portugal for time to come.
Many thanks Roberto & Arianna! Our fondest memories of Portugal will always include the food we enjoyed on our terrace. We will recommend your services without hesitation to anyone who has the luxury of traveling your way.
Obrigada e bom trabalho!
Villa Norvilla, Vale da Parra, 6-09-2017
60th Birthday party
Just want to say a massive thank you for making moms 60th birthday a day to remember !!! The food was out of this world! You truly spoilt us!!! Thank you so so much ! Might see you next year
Leanne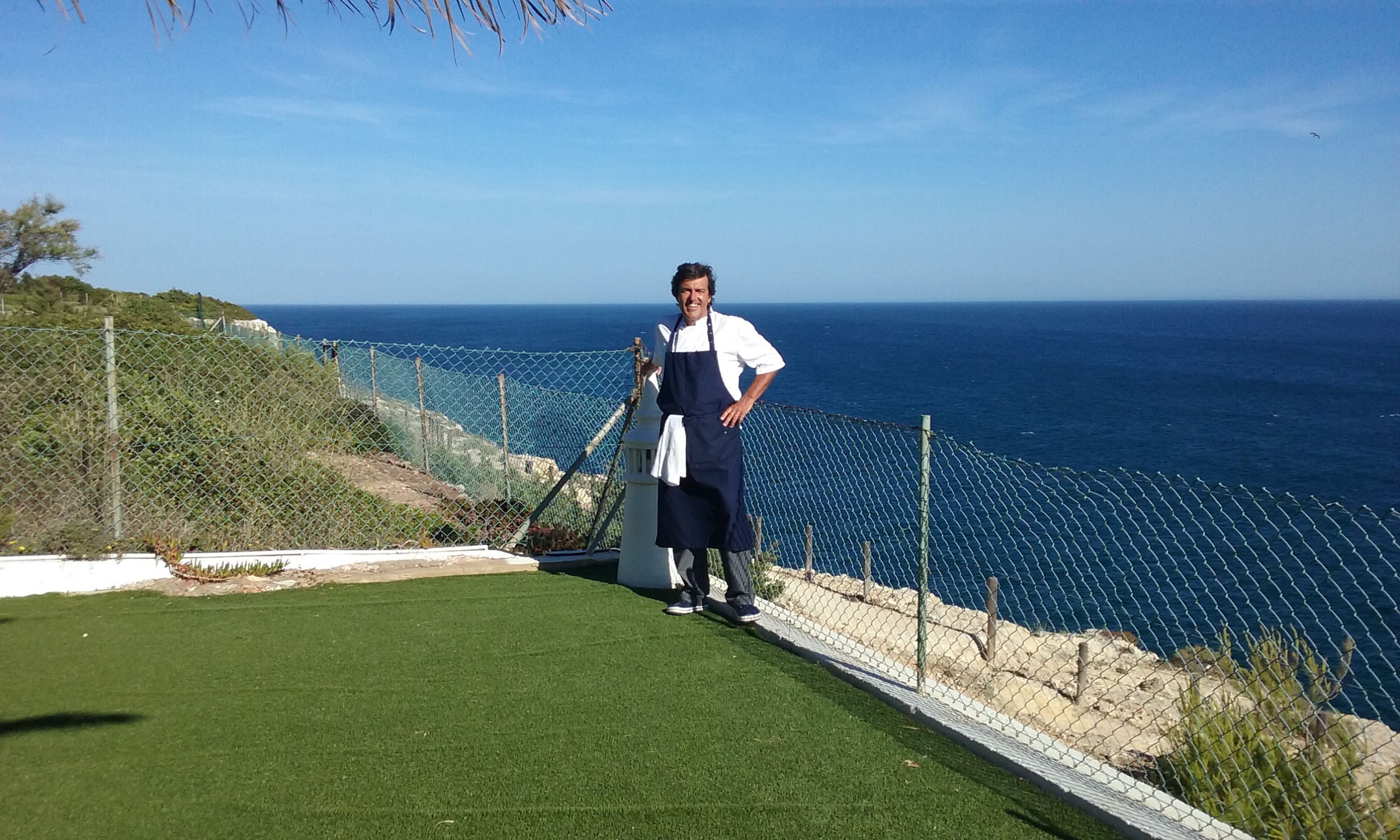 Quinta de Balaia, Olhos de Agua, 3-10-2016
2 dinner services
Good morning Roberto and Arianna,
Back to work this morning and the first thing on my to-do list is to drop you a line to say a massive thank you.
The food you prepared for Friday's meal and Sunday's BBQ was exquisite and far exceeded my expectation, it was the topic of conversation many times!
I promised I would pass on thanks and comments from the girls who all said what a wonderful couple you are (and I totally agree, how you managed to put up with us rowdy lot I've no idea). They also commented on how professional and organised you were; everything arrived at the table hot, delicious and on time.
You were an integral part in making the celebration very special and I look forward to meeting you again the next time
With best wishes
Lynda
Vale Judeo, Loulè, 10-10- 2016
Private party

Hi Roberto,
Thank you again to you and Arianna for an absolutely splendid meal on Monday. The whole group had such a good time and cannot stop speaking about the wonderful food!
Thanks again,
Emma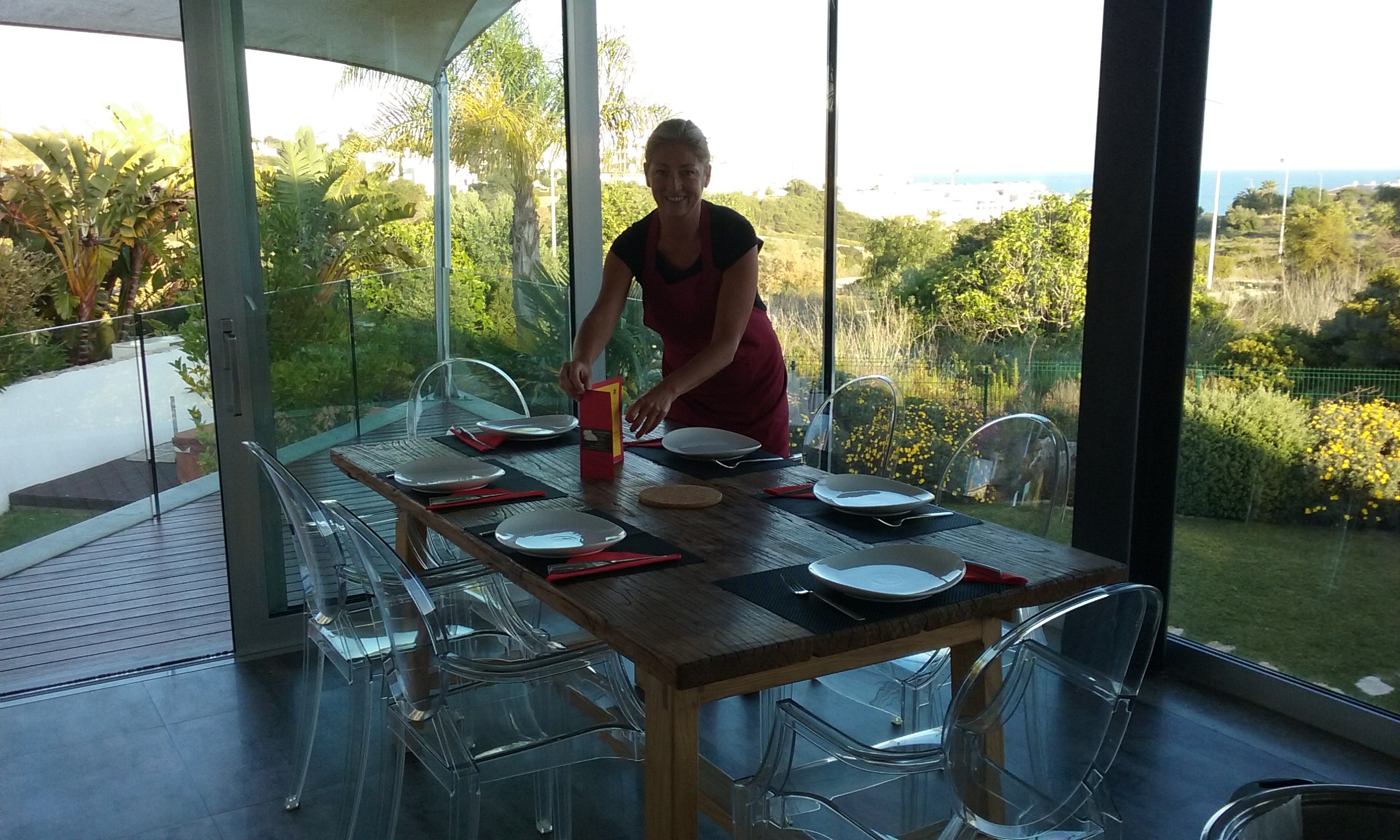 Casas das colinas - Colinas verdes, Bensafrim, 23-09-2016
50th wedding anniversary
Dear Roberto,
Thank you so much to you and your lovely wife for a fabulous meal.
It was the perfect end to a beautiful vacation and celebration of my parents 50th wedding anniversary. Everything was delicious.
Cheers!
Erika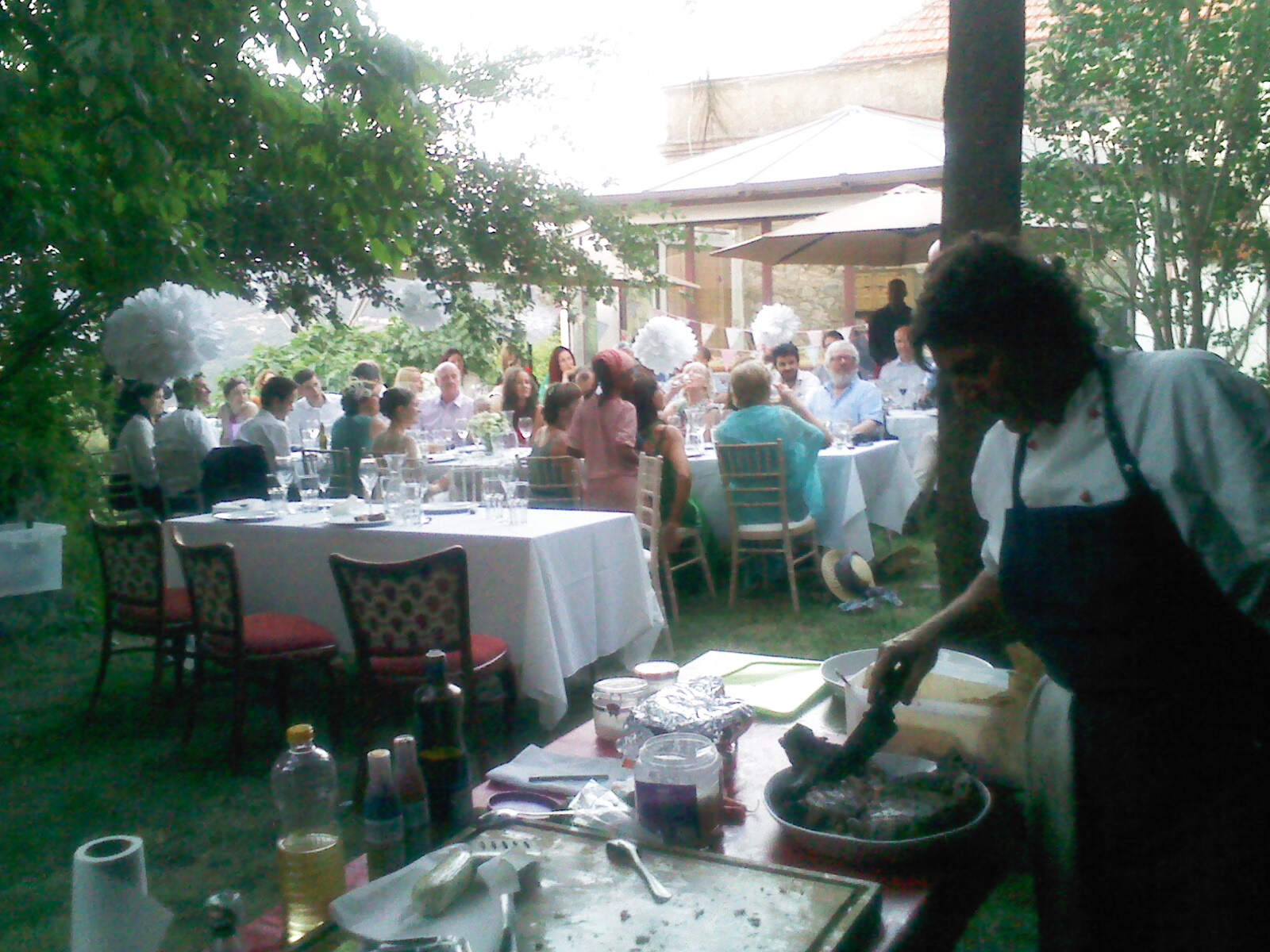 Quinta da Amizade - Quinta di Lago, 06-09-2014
Gemma and Paul Grao Wedding
We are finally back home after the most amazing wedding and a big part of that was due to the unbelievable and memorable food you served.
we are still getting messages from guests about how beautiful the food was from the canapés to the deserts. Not one part was at fault and that was all due to your team.
Thank you all and when we're next over we hope you can cook for us again
love Gemma & Paul xx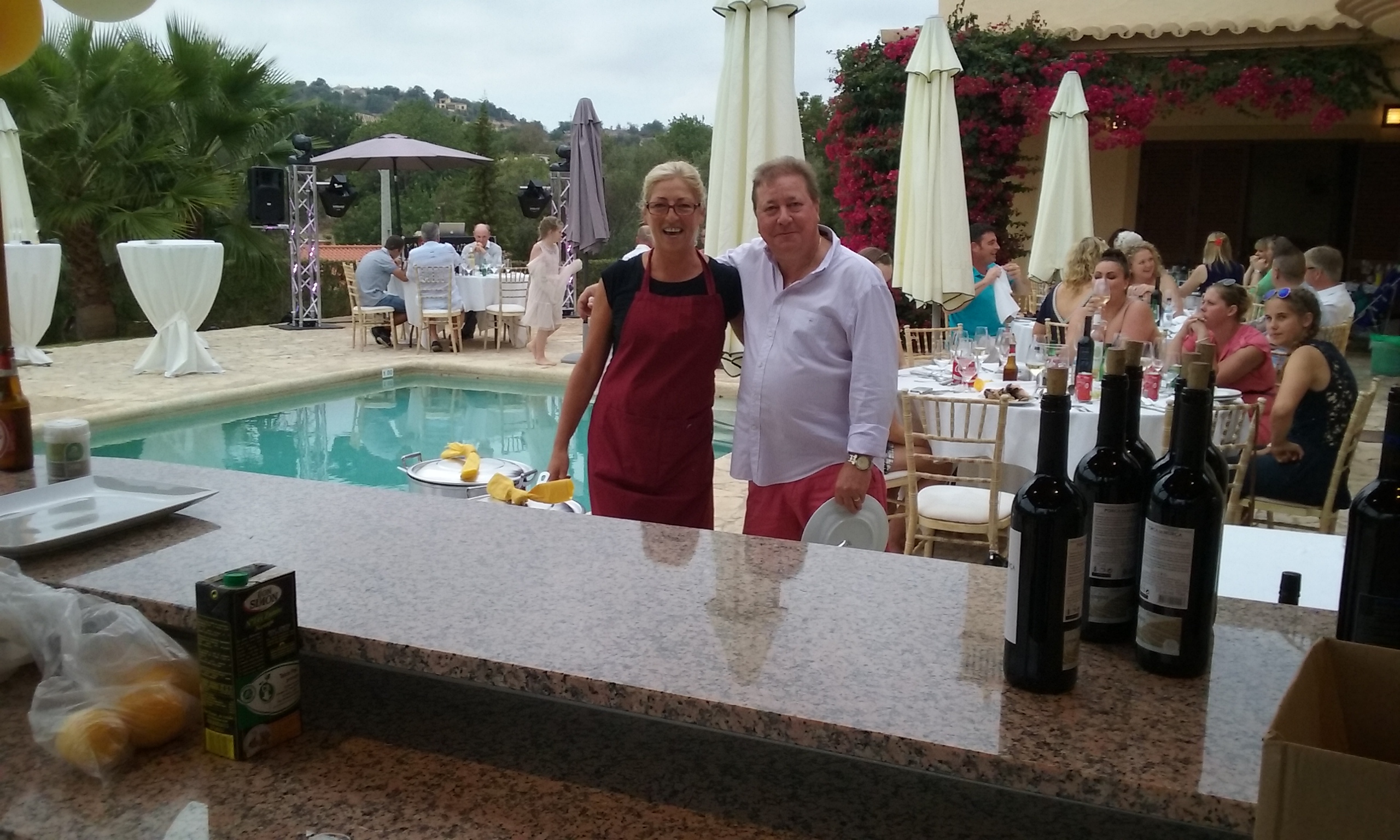 Villa tres Palmeiras, Lagos, 18-09-2015
Wedding anniversary
Thank you for making my parents' anniversary so special. The food was amazing, as was the service. A perfect evening!
Laura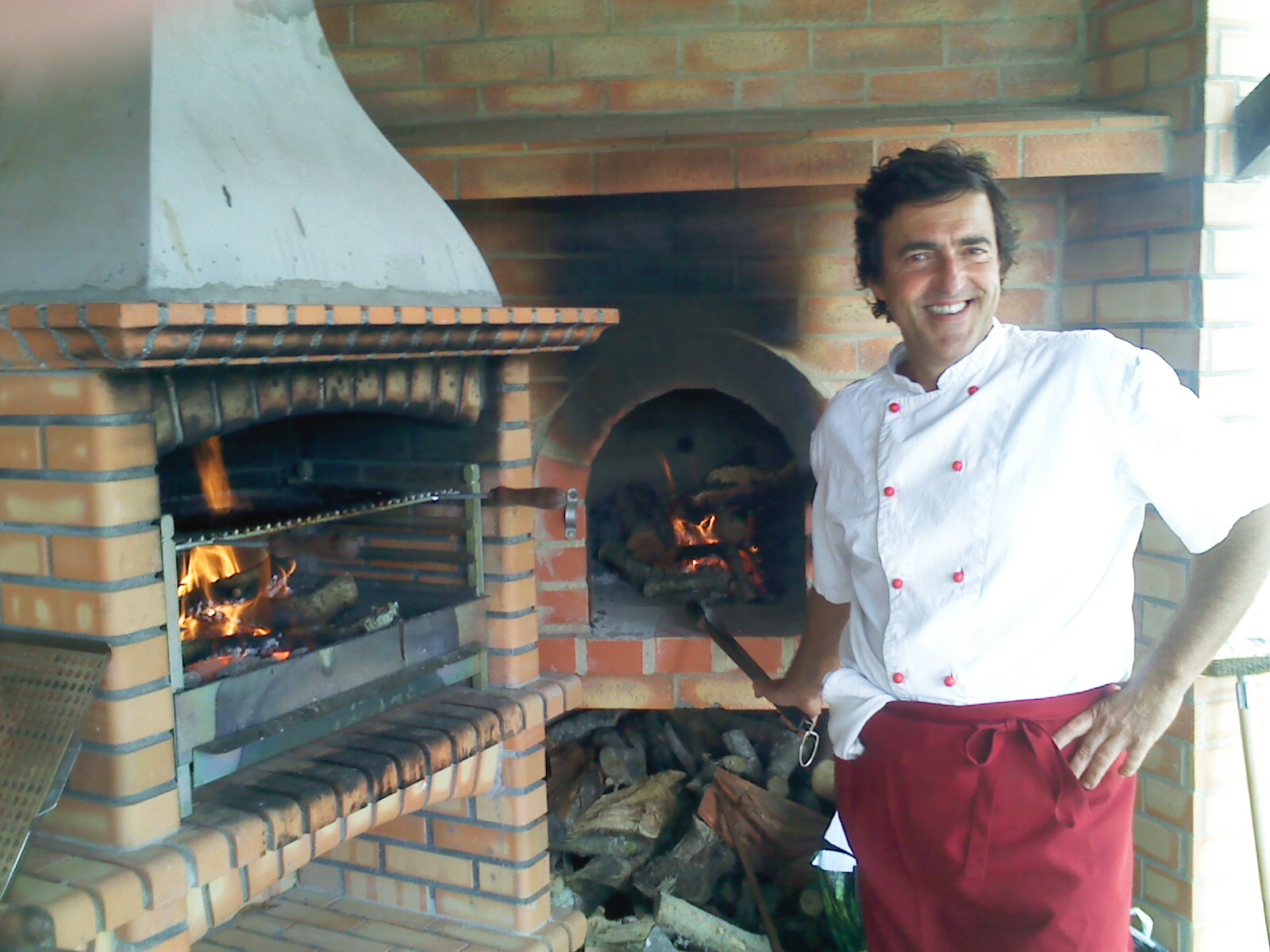 Villa Brisa do mar, Vale do Lobo, 24-05-2015
I just wanted to thank you so much for the amazing BBQ you laid on for us last Sunday – we all had a wonderful time and everyone has commented how fantastic the food was. I really appreciate your efforts and culinary sills. I would not hesitate to book you again should we ever have a party in the Algarve again. Thank you.
Sheila
Monte D'Oiro, 31-10-2014
Thanks for making our trip to the Algarve so memorable. The food was simply out-of-this-world.. every meal delicious
An amazing 2 weeks of food from Roberto at the Villa Monte D`Oiro .....Thank you so much
Moira and David Kerr-Klemenson
Quinta Oceane, 27-04-2014
Hello Roberto and Arianna,

Just a quick note to thank you for all your efforts to make Sue's birthday party such a success.

We all had a wonderful time , and your food was excellent. We could not have wished for a better night and we look forward to seeing you again in the future
Brian and Sue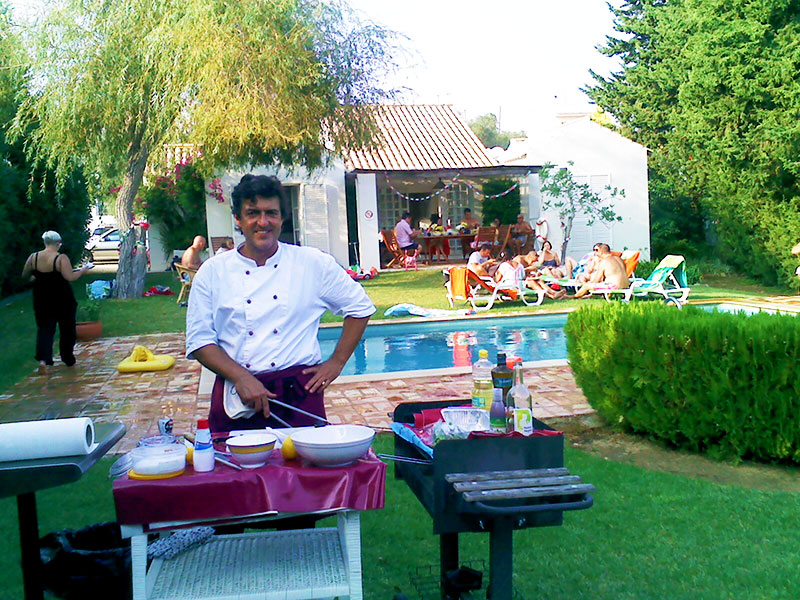 Guia, 07-09-2013
BBQ wedding
A BIG THANK YOU "GRAZIE!"
Hi Roberto

We just wanted to let you know how impressed we were with the BBQ you prepared for us yesterday....it truly was amazing!!! All our guests said how fantastic the food and the service was that you provided. We are so very thankful for all your efforts and will definately recommend you to everyone we know.
Take Care and all the best for the future.

Much love,
Karen and Kev 'Mr and Mrs Jones'
Casa Grande, 29-07-2013
Taste of Portugal menu
Hi Roberto,

Thank you so much for the dinner last Monday, the food was delicious and we had such a great time! The food really marked the occasion for my parents anniversary!
Many thanks again!
Linda Jackson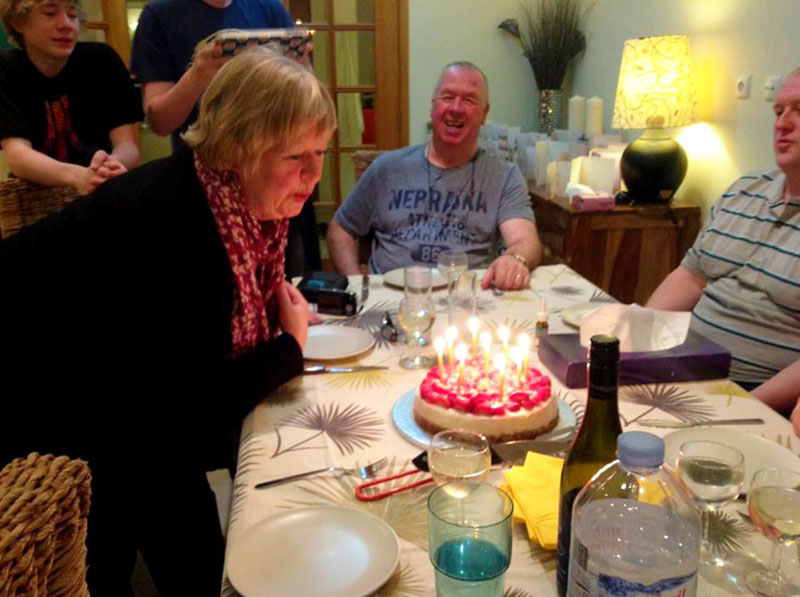 Casa Valhalla, 29-03-2013
Thank you for a wonderful evening! We could not be happier, fantastic food and excellent service from two lovely people!
Thank you for a wonderful evening, and making my mums birthday so special!
Louise French